Temporarily off-line /*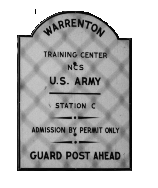 National Communication System
"Training Center"
Remington, Virgina

This is the sign greeting you as you approach what is possibly the largest US Government facility for transmitting Numbers Station broadcasts.

---
A view of just some of the many antennae located in Remington, Virginia.
Many towers can be seen in this photo. What are the very tall ones used for, perhaps 4 MHz band Numbers Stations? In this view, several log periodic antennae may also be seen, as well as a microwave tower. It would be interesting to know who's at the other end of the microwave link, wouldn't it?
(Rumor has it that the other end may be located in Tyson's Corner, VA!)



Smile! You're On CIA Camera!
---
Updated 15 August, 1998
Return to Spy Centre
You are visitor number
*/ ?>